JULY
A very difficult month, Bev and I being totally tied up with looking after Dad, whilst attempting to fulfill our duties as grand-parents and the rest. With absolutely no chance of getting out with the rods, I had to content myself by looking at the moths which were attracted to the porch lights. I really enjoyed these early morning inspections and found myself becoming rather enthused by the situation. The village of Ash, is, after all, where Benno & I started our moth trapping adventure, way back in 1994. I eventually got my arse in gear and ran the 125w MV Robinson Trap and was far more successful. The highlight being the capture of a very localised Pyralid,
Pempelia genistella
, on the first night I fired the old girl up!
Pempelia genistella
In the background, my father's health was deteriorating rapidly and Fujifilm SIS were superb. I wasn't at my best, yet both HR and my supervision, were able to offer me 100% support throughout the entire period. For that I am truly grateful.
AUGUST
I awoke, on the 2nd, to discover my father had passed away, peacefully, overnight. It is probably the most difficult thing I've ever had to deal with - his best mate, Brian, telling me, over the phone, that I should lay him out flat before rigor mortis became a factor - Bev was brilliant and I have no idea how I would have coped without her? Unsurprisingly, birds, bugs and fishing played very little part in the period between Dad's death and the subsequent funeral.
Dad, sat in his chair, one of the lasting memories of a major influence
in my own life. His legacy, beyond the obvious family tree, is the
existence of St. Faith's at Ash - an independent school which has
an undoubted reputation for educational excellence and individual development.
The Wrathall "logo" will live on thanks to the efforts of Mum and Dad - they
make me very proud.
It was right at the end of the month that I was, once again, back out on the marsh - a chance encounter with another angler (a proper nice guy) alerted me to an alternative carp challenge - fish up to thirty? Benno and me quickly embraced this situation - it resulting in me landing my fourth "split cane" twenty of the project - quality?
21 lbs 14 oz - the fourth "twenty", of my split cane campaign
SEPTEMBER
I should have seen it coming? Things were going along too well, when I was to be subjected to such a display of selfish, unthinking, jealousy by a clown; I could name him, but will refrain for the time being! ( a young angler?) That he should think that he had discovered a "new concept" is dubious, keeping it a secret whilst pitching a bivvy beside a National Cycle Route - ludicrous. Playing games with me? He has no idea - 2017 will see if he's up to it - there'll only be be one winner. I walked away from the situation, knowing that my carp campaign had been derailed, by an idiot. Nuff sed!
However, the month was not a write off - Bev and I headed back to Kefalonia for a fortnight in the sun - just "What the doctor ordered" Craig & Carrie-anne, Leon & Pauline, Steve & Sue, Lulu & Dan, Sammi and Mama - it was a time spent in quality surroundings and company. I thank you all. I got some nice additions to the year list, but nothing outrageous, nothing I've not seen in Kent!
OCTOBER
It's pike season! So I went out and caught some, nothing outrageous, just low doubles, but it was a very pleasant start to the campaign.
A "scraper" but welcome all the same!
However, it was the birding around Newlands Farm which provided the defining memories of this period. Huge flocks of winter thrushes, accompanied by decent numbers of finches, made for a spectacular display. Patch watching gold - and I was having a bowl full of that!
NOVEMBER
More "scraper double" pike and the chance to exchange opinions upon the downfall of "The mighty USA" as they use their democratic process to elect the most powerful individual in the free world - a total clown! One that, even. Disney would have been hard pressed to conceive? "Brexit" had featured in my earlier blogging, but this stuff is seriously stupid! The future of life on earth in the hands of a character out of "The Simpsons" - it would be funny if only it were not true?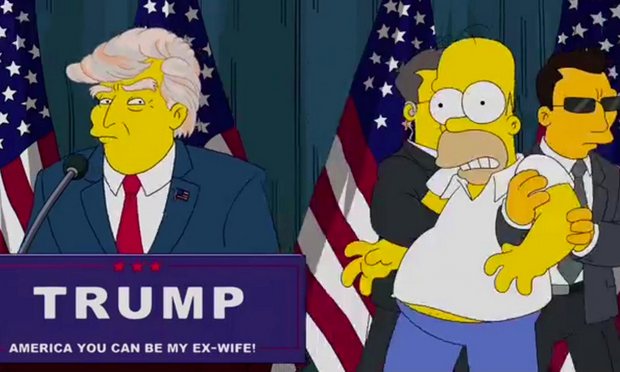 DECEMBER
I make it to sixty-one; so that's a positive? Benno catches his PB pike, from an English venue and I'm there, to slip the landing net underneath her - the stuff of dreams, for a father! When viewed in such light, it doesn't seem so bad. 2016 has not been a disaster for Dylan, or his immediate family?
However, I still hurt from the loss of my father, the divisive fall-out from the "Brexit" referendum and the implied stupidity of the USA - all because an educated elite are unable to see why democracy is so essential, when it doesn't go their way? If the democratic process is so flawed, then why were my forefathers so willing to lay down their lives to defend it? My carp campaign was fucked up by a silly kid with too much bait - it now seems, to me, that the world got screwed because of a. knee-jerk, reaction to similar display by an elitist group with too much money and no grasp of reality?